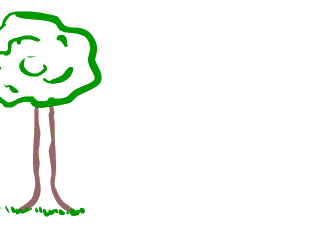 There was once a time where I would've liked nothing more than to run full speed towards a tree, yelling at the top of my lungs. Luckily, I don't feel that way anymore! :D This one gets a little more abstract, but it was fun, and a great energy releaser!
45 minutes (would've been shorter, but I added the leaves in last minute)
EDIT: coincidentally, this is very similar to how I broke my collar bone when I was younger.